News story
Tilley award finalists announced
James Brokenshire visits a Woking project that has turned around an estate once blighted by drug crime.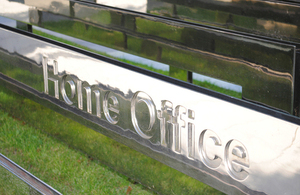 Projects which have eliminated prostitution on a residential estate, slashed youth violence, reduced distraction burglary and saved thousands of pounds by cutting theft have been named as finalists in the 2010 Tilley Awards.
The awards were set up to recognise crime fighting projects where agencies together innovatively to tackle problems identified by their communities.
Empowered communities
Minister for crime prevention James Brokenshire said: 'Empowering communities to find local solutions to local problems is a key foundation of the Big Society we want to build. These awards recognise where it is already happening and we can all learn lessons from that.
'This shows that when police, councils, charities and the public work together they can achieve real results. I want to congratulate all the finalists on their achievements.'
Set up in 1999, the Tilley awards are funded by the Home Office to encourage and spread best practice in crime fighting approaches across England and Wales. More than 110 projects entered this year's awards.
Operation Guardian
Operation Guardian in Woking, West Surrey was set up tackle the supply of class A drugs after residents were becoming increasingly concerned about users and dealers in the area.
Police raids, test purchases and stop and searches were used to identify offenders. Meanwhile, to cope with the influx of people, courts and prisons were prepared and drug treatment teams alerted. Housing authorities were notified so that they could assist with applying for warrants and help remove offenders from their homes where necessary.
Following the project, the number of residents responding that drug users and dealers were a 'fairly' or 'very big' problem reduced from 20.6 per cent to 11.6 per cent.
Published 2 July 2010