Tigers take over lead for mentoring Afghan National Police
1st Battalion The Princess of Wales's Royal Regiment (1 PWRR), known as 'The Tigers', has taken over responsibility for the Police Mentoring and Advisory Group (PMAG) in Lashkar Gah, Helmand province.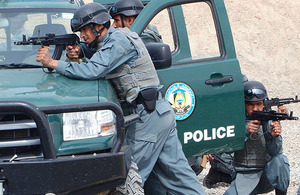 For the past seven months responsibility for mentoring the Afghan National Police (ANP) in the area has been in the hands of 2nd Battalion The Royal Gurkha Rifles (2 RGR), who will now return to their base in Brunei.
During this time the ANP have developed significantly, particularly through the continued development of the Lashkar Gah Training Centre, previously known as the Regional Training Centre (South West), which is responsible for ANP recruit training.
Lieutenant Colonel Fraser Rea, Commanding Officer of 2 RGR, handed over responsibility for the PMAG to Lieutenant Colonel James Coote, Commanding Officer of 1 PWRR, in a short ceremony.
Lieutenant Colonel Coote presented 2 RGR with a bronze model of a Warrior armoured fighting vehicle, symbolising 1 PWRR's time as an armoured infantry battalion. In response, Lieutenant Colonel Rea presented a kukri, symbolic of the Royal Gurkha Regiments.
Lieutenant Colonel Coote said:
Developing the Afghan Police is absolutely vital to the future success of Afghanistan. 2 RGR have made remarkable progress in their tenure and we very much look forward to taking their work forward and to working alongside the Afghan Police in Helmand.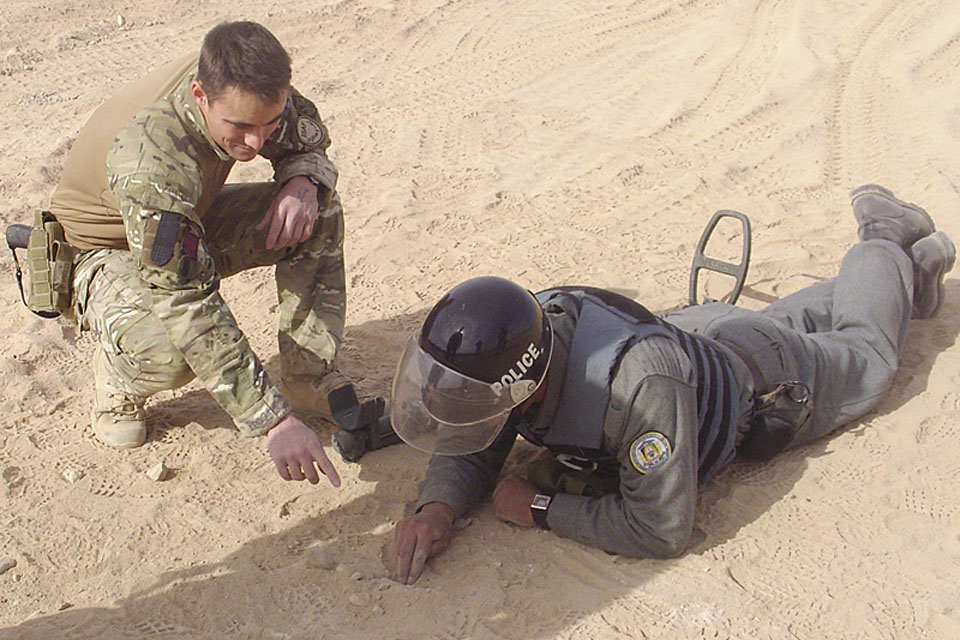 The 1 PWRR PMAG are providing a headquarters in Lashkar Gah as well as providing mentors to police commanders at provincial and district levels to aid institutional development. The PMAG also provides advisory teams which work closely with the police at checkpoints, and in local policing, and runs the regional Police Training Centre.
The battalion is highly experienced, having completed several operational tours in Iraq, with some elements also deploying previously to Afghanistan. 1 PWRR has conducted a long and thorough period of training prior to deployment, including in the Pashto language and police-specific training, to prepare them for this role.
The PMAG is also supported by soldiers and officers from a number of other regiments, including The Rifles, The Queen's Royal Hussars, The Yorkshire Regiment and the Royal Military Police.
1 PWRR is also providing three rifle companies to Combined Forces (CFs) in the British area of operations. A Company and C Company are attached to 3rd Battalion The Royal Regiment of Scotland in CF Nad 'Ali, and B Company is attached to 5th Battalion The Rifles in CF Nahr-e Saraj (South).
The PMAG, previously known as the Police Development Advisory Training Team, also consists of operational control centres at provincial and district level which mentor police commanders and co-ordinate operations between the ANP and the CFs in the area. Police Advisory Teams work at local level with the ANP to advise them on day-to-day operations and to conduct partnered policing activities.
1 PWRR is currently an armoured infantry battalion, but is due to become a light-role battalion after returning from HERRICK 15. The battalion is currently based in Barker Barracks, Paderborn, Germany.
Published 11 October 2011