World news story
Tier 4 General Student Webinar for Bruneian students
UK Visas and Immigration will be running a Tier 4 General Student Visa Webinar planning on studying in the UK this autumn.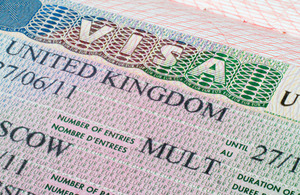 UK Visas and Immigration is pleased to announce a Tier 4 General Visa Student webinar on Friday 19 August starting at 1100 and will run until 1200.
The purpose of the webinar is to educate and support our customers on the following:
Tier 4 General Student Application process;
Immigration Health Surcharge and Biometric Residence Permit;
Question and Answer Session.
Participants can log on to the webinar using the following link. Questions will be welcomed from customers in advance of the webinar and can be submitted via Twitter with #ukviwebinar. Deadline of submission is 1700 on Monday 15 August. A selection of questions will be answered during the webinar.
Should you experience any problems logging onto the webinar website please check the UStream support page.
If your visa enquiry is urgent, please visit the VFS Global website for Brunei for more information.
Published 29 July 2016