Thousands take part in Olympic exercise
Testing the effectiveness and resilience of key Games-time roles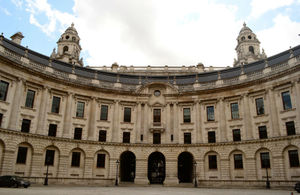 Four thousand people across the country are taking part in the biggest exercise yet to test plans for London 2012.
The third and final Government-led exercise will simulate a number of incidents that could happen during the Games and test how different agencies work together to deal with them.
The three-day test, which starts this morning, is part of a wider testing programme that has been run by Olympic organisers over the past few months.
"Obviously nothing can fully prepare us for the reality of hosting the world's biggest sporting event," Culture Secretary Jeremy Hunt said. "But we really want to make sure we do all we can to ensure we deliver an Olympics and Paralympics that are as safe and secure as possible, while also making sure everyone involved has a great time."
The test will run from today until 26 April and replicate the eighth, ninth and tenth days of the Olympics. It involves the Games organisers, the Government, emergency services, local councils, health providers and transport operators.
Further information
Published 23 April 2012