News story
Thousands of young people become their own boss with a Start Up Loan
Are you one of the thousands of students getting your A-Level results today and thinking: what next?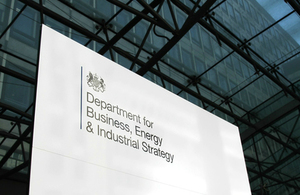 From world-leading university courses to exciting apprenticeships, the opportunities for 18-year-olds leaving college or sixth form are vast. And with a record number of small businesses in the UK, more young people than ever before are looking to jump head-first into the world of work by starting their own business.
Since 2012, government-backed Start Up Loans worth over £40 million have helped more than 7,500 under 25 years old get started. Whether you want to go it alone from your bedroom desk or run a business with friends alongside your studies, support is out there.
Business and Energy Minister Nick Hurd said:
Today is an exciting and nerve-racking day for many young people who will go on to become tomorrow's business leaders. We want to build an economy that works for all and Start Up Loans can help those with great ideas from any walk of life – young or old – become their own boss.
The Start Up Loans Company not only offers fixed rates loans of up to £25,000 but also provides access to free business support, which is especially useful for young people starting out for the first time in business.
Case studies
Blue Honey Vintage - Joshua Dymond, Cardiff, vintage and vinyl record store
Joshua Dymond opened his vintage store, Blue Honey Vintage, with the help of a £5,000 Start Up Loan
after completing a Film and Video Production degree in London, Joshua ran the Blue Honey Vintage market stall in Cardiff's fashion quarter - the stall proved very successful and after a year of trading Joshua applied for the Start Up Loan to give him the funding to fit out his own shop
Blue Turtle Oasis – Adrian Turner, London, coffee shop
while in sixth form, Adrian Turtle had the idea of opening an independent coffee shop
Adrian went on to take funding from the Start Up Loans Company aged 18, and now the Blue Turtle Oasis café is a firm favourite among Brixton locals
Pettifox Sea Charters, Johnny Barley, Cornwall, sailing boat offering tourist charters
born and raised in Cornwall, Johnny Barley started sailing aged 3. Having attended Falmouth Marine School, Johnny took funding from the Start Up Loans Company aged 18, and launched Pettifox Sea Charters
Pettifox Sea Charters run twice-daily sea and coastal boat trips from Fowey in Cornwall – skippered by Johnny
Svadish Catering - Sonya Kumar, London, Indian restaurant and catering company
Sonya Kumar started her Indian restaurant and catering company Svadish Catering at the age of 19
after her A-levels, Sonya enrolled at the Peter Jones Business Academy, before going on to take funding from the Start Up Loans Company
today, as well as running a successful restaurant near Heathrow airport, Svadish Catering offers corporate and private function catering of freshly prepared Indian cuisine
Tom Cridland, Tom Cridland, London, high quality menswear label
having studied at the University of Bristol, Tom Cridland had the idea for the '30-Year Sweatshirt'
aged 25, with the help of a £6,000 Start Up Loan, Tom launched his high quality menswear label, which boasts a 30-year guarantee on products
in January 2016, Tom opened his first shop on the King's Road in London, and his designs have been favoured by the likes of Leonardo DiCaprio and Daniel Craig
Published 18 August 2016