News story
Thousands of pounds seized from air passenger
More than £42,000 in cash has been seized from a British man as he was leaving the country through Birmingham International Airport.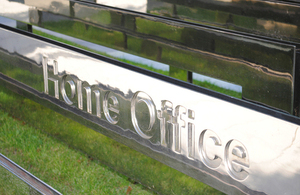 UK Border Agency officers discovered the money when the man, who was about to board a flight to Bangkok via Dubai, was stopped and searched.
The cash, which consisted of sterling notes, was found by detector dog Zippy in the jacket and trouser pockets of the man who, when questioned, could not provide a reasonable explanation for carrying such a large amount.
Proof of legitimate source needed
The money was detained under the Proceeds of Crime Act and will only be returned if he can provide proof to a court that the money came from a legitimate source.
At Solihull Magistrates Court on 30 July the UK Border Agency was granted a further detention of the cash for four months while the investigation continues.
 
Senior investigating officer Dawn Cartwright said: 'UK Border Agency officers are working hard at all our ports to prevent drugs, contraband or the potential proceeds of crime from entering or leaving the UK.
'Where we suspect that cash may be linked with criminal activity, we have the power to seize it and it will only be handed back if it is later proved to be legitimate.'
Evidence needed for large amounts 
Anyone leaving the UK with more than £1,000 in cash must provide evidence for the source and intended use of the money or risk having it detained.
Following a court order any detained money is held for up to six months at a time while investigations are under way. If shown to be associated with criminal activity, it may be returned to the public purse.  
In 2009-2010, officers seized £11.9m from passengers.
Published 16 August 2010