News story
Think before you send
Crime prevention minister backs campaign warning children about sending indecent images of themselves to others.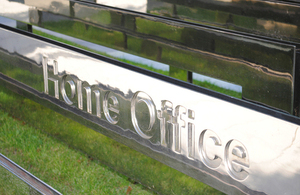 To mark EU Safer Internet Day, the UK's centre for protecting children online has launched a campaign called 'Think before you send'.
This is in response to evidence that young people are sending indecent images of themselves, without thinking about the consequences.
The Child Exploitation and Online Protection (CEOP) centre say in extreme cases, pictures can end up in the hands of child sex offenders and their networks.
Worrying trend
In support of the campaign, James Brokenshire said: 'This is a worrying trend. We should encourage young people to use technology but it's really important that they are made aware of the dangers involved too.
'Child protection will always be an absolute priority for government and CEOP continues to play a crucial role in ensuring children are safeguarded.
A ten minute film for young people has been created by CEOP showing the problems of 'sexting'.
Internet guidance
Meanwhile, the UK Council for Child Internet Safety has launched guidelines on how to moderate online environments for children.
Mr Brokenshire added: 'We want our children to have fun and enjoy the internet but they are also vulnerable to harmful or inappropriate content which is why its important that parents talk to their children about staying safe online.'
You can read the guidelines on the Department for Education website.

Published 8 February 2011