News story
Theresa Villiers visits areas affected by 12 July riots
The Secretary of State heard from local clergy and police officers about the impact recent disturbances have had on the local community.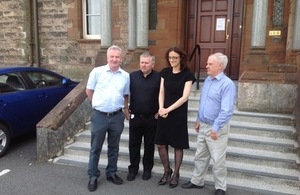 The Secretary of State for Northern Ireland Rt Hon Theresa Villiers MP was in north Belfast today to meet local clergy from across the community and hear their views on the disorder of the past few days.
Father Gary Donegan, Rev Dr Norman Hamilton and Rev David Clawson described the situation in north Belfast and the impact rioting has had on the local community.
The Secretary of State also visited Tennent Street PSNI Station to give her full support to police officers deployed in the area. She was briefed by Assistant Chief Constable Will Kerr, Chief Inspector Andy Freeburn and members of their team.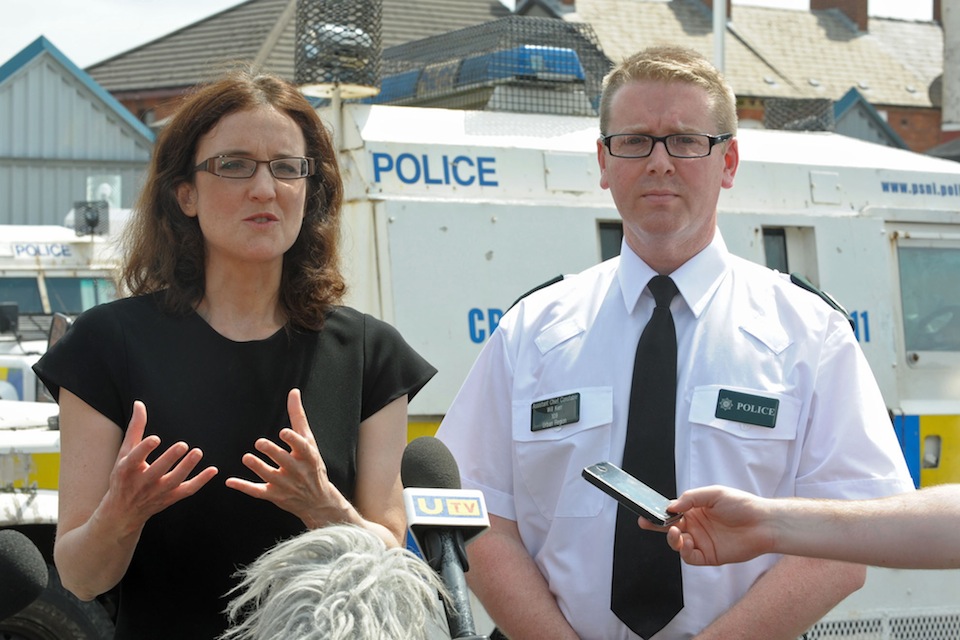 Theresa Villiers said:
I was particularly keen to be in north Belfast to give my complete support for the efforts of the PSNI in recent days. They have faced intense attacks and have responded with outstanding bravery and determination. Once again they have done the whole community proud.
It was also very helpful for me to hear the views of church leaders who are out there on the ground helping to calm the situation in the area. I am immensely grateful to them for the difficult work that they do.
I stress again the fundamental importance of obeying the rule of law. People who engage in rioting and other lawless behaviour need to reflect on the likely consequences. If convicted they are likely to face prison and the consequences of a criminal record will have an impact on them for the rest of their lives.
The protests must stop and the rule of law be upheld.
Published 17 July 2013