News story
There's a business in everyone
Government and private enterprise are working together to support new business startups and growth. What's the business in you?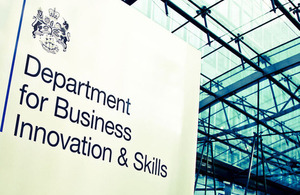 The Olympic year of 2012 is a unique moment for Britain on the global stage. This is also a fantastic opportunity for our business community.
Small businesses are the lifeblood of the British economy. Here we find the people with unusual and inspiring ideas, people who have the drive to go for it and start a new business or grow their existing one.
The 'Business In You' is a partnership between private enterprise and Government to highlight support for start-ups and growing businesses and encourage entrepreneurial spirit in 2012.
Follow the latest news online and Twitter with @bisgovuk , @number10gov and #businessinyou - this page will be updated later today.
What's the business in you?
Through real-life case studies this campaign shines a light on companies that managed to get off the ground or grow in spite of the challenging economic times. They come from a wide range of backgrounds, but each has a real, inspiring story of how they turned their passion into their livelihood.
The campaign wants to encourage you to make this the year of enterprise by taking the leap to start up a business or grow your existing one - develop your ideas, write your business plan, employ more staff, start exporting.
It helps you make your business idea happen. Whether you're looking to test your ideas, or develop your financial and planning skills, it gives you the support and inspiration you are looking for, using successful, real-life examples. It also provides links to key business support tools, highlighting top tools available from BusinessLink, StartUp Britain and a whole range of partners.
Published 23 January 2012