News story
The West Midlands' most innovative businesses and enterprising individuals receive recognition from the Queen
Ten West Midlands companies will have the opportunity to meet Her Majesty The Queen and other members of the Royal Family: the ultimate recognition…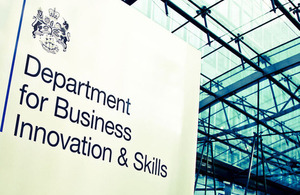 Ten West Midlands companies will have the opportunity to meet Her Majesty The Queen and other members of the Royal Family: the ultimate recognition of their commitment to enterprise and innovation.
Delcam plc, of Small Heath Business Park, Birmingham, which develops and supplies software for the three-dimensional design, manufacture and inspection of complex shapes, has won the Queen's Award for the sixth time.
This year, the company won its third Award in the International Trade category for growing its export sales by 86 per cent over six years, totalling nearly £200m over this period.
Delcam has 235 employees and exports to more than 65 countries across the globe.
Financial director Kulwant Singh, who is attending the reception, called for other West Midlands firms to apply for 2012 awards, in an Olympic year, which is also the Queen's diamond jubilee.
He said:
"Delcam's growth over the last 15 years has been driven by exports. The Queen's Awards, in particular winning our third export award, help us communicate to prospective customers and partners around the world that Delcam is a stable and successful organisation that will make a strong partner for them for many years to come."
Delcam has also won three Awards in the Innovation category.
Before the reception, Business Secretary Vince Cable will present some of Britain's most enterprising individuals; including Dr Geoffrey Davies OBE, chairman of the new Marches Local Enterprise Partnership, with The Queen's Award for Enterprise Promotion which rewards individuals who have played an outstanding and significant role in promoting the growth of business enterprise, entrepreneurial skills and attitudes in others.
Dr Davies, who lives near Shrewsbury, is MD of Alamo Group Europe, based at Salford Priors, Evesham, and MD of its subsidiaries. These include Ludlow company McConnel, one of Shropshire's largest private sector employers.
His work as a business ambassador and chairman of the Shropshire Business Board has benefited several hundred companies, and the Business Enterprise Grant Scheme, which he devised, has helped 138 Shropshire companies in just 12 months.
He also donates both time and prize money to the Young Enterprise Company Programme and acts as a role model for aspiring entrepreneurs locally.
Dr Davies said:
"I am very honoured to receive this prestigious award and it's very humbling to find that my name was put forward by my peers. I have always had an interest in lifelong learning and business.
"It is such a privilege to be able to lend a hand to support young people with their studies and help fledgling businesses develop, for they are the real entrepreneurs of the future and we desperately need them. As chairman of the new Marches Local Enterprise Partnership, I will do everything in my power to encourage them."
Anyone who has helped individuals to develop entrepreneurial approaches and achievements with a view to starting or building a business can be nominated for The Queen's Award for Enterprise Promotion. These activities can be at both at national or local level.
The awards are made annually by HM The Queen and are only given for the highest levels of excellence demonstrated in each category. They are judged to a demanding level and winners receive a number of benefits and worldwide recognition.
The West Midlands 2011 winners for International Trade are:
* Addmaster (UK), of Stafford;
* Delcam plc, of Birmingham;
* Dunlop Aircraft Tyres, of Birmingham;
* Malvern Instruments, of Malvern;
* Portmeirion Group plc, of Stoke-on-Trent;
* Thermserve, of Telford; and
* Uniline Safety Systems, of Redditch.
Winners for Innovation are:
* JCB Excavators, of Rocester;
* Probrand; of Birmingham; and
* Volumatic, of Coventry.
The application/nomination period for The Queen's Awards for Enterprise 2012 is now open and closes on October 31. Entry is free and forms can be completed and submitted online at www.businesslink.gov.uk/queensawards.
Winners will be announced on April 21 2012.
Caption
Pictured at the presentation of the Award to Delcam in June are, from left: Lord-Lieutenant of the West Midlands, Paul Sabapathy CBE, Chairman of the Board of Directors at Delcam, Peter Miles, Lord Mayor of Birmingham, Anita Ward and Commercial Director of Delcam, Bart Simpson.
ENDS
Notes to Editors
The application guide explains why businesses and individuals should apply for an award. It describes the three business categories and individual award category, and gives information on eligibility, criteria and how to apply. It also gives details of the benefits of applying for and winning an award, as well as explaining the judging processes.

There are three categories that businesses can enter for The Queen's Awards for Enterprise. These categories are:
International Trade
Innovation
Sustainable Development
There is also an individual award category - The Queen's Award for Enterprise Promotion. Each Queen's Awards category has different application criteria that must be met before application.

To be able to apply for any of The Queen's Awards categories, businesses must:
Be based in the UK - Including the Channel Islands and the Isle of Man
Operate as a business unit of the UK economy
Have at least two full-time employees or part-time equivalents
Be able to demonstrate commercial success
Businesses can apply for more than one category as long as they meet the criteria for each category they want to apply for.

The forms for entry to the 2012 Queen's Awards can be completed and submitted online at www.businesslink.gov.uk/queensawards

BIS's online newsroom contains the latest press notices, speeches, as well as video and images for download. It also features an up to date list of BIS press office contacts. See http://www.bis.gov.uk/newsroom for more information.

Photography: Photographs of individual winners being presented their Queen's Award for Enterprise Promotion by Vince Cable will be available from COI News & PR West Midlands on Friday 15 July. For photographs from the Reception contact the Press Association picture desk, or (main switchboard) 0207 963 7000.
Notes to Editors
Contact Information
Name Joanna Kail Job Title
Division COI News and PR West Midlands Phone 0121 222 2637 Fax
Mobile
Published 13 July 2011