The VI Shakespeare Festival was launched in Buenos Aires
The British Ambassador welcomed 120 guests on 23 February to the launch of the sixth edition of the Shakespeare Festival.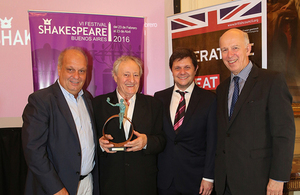 In his welcome speech, British Ambassador John Freeman highlighted the importance of Shakespeare's 400th anniversary for the United Kingdom, and briefly described the "Shakespeare Lives" campaign that the British government has launched to celebrate the life and works of the writer worldwide. Next, Minister Hernán Lombardi, Head of the Federal Media System, announced that the Festival would be closing in April at Tecnópolis. Finally, the Festival's director, Patricio Orozco, thanked the Minister, the Ambassador and the British Council for their continuous support and pointed out that it was time "the festival grew from only one week to last 2 months".
After his speech, Orozco showed a video in which he handed Shakespeare Awards to Dame Judi Dench and Sir Kenneth Branagh in London. He also presented one last Award to argentine actor Roberto Carnaghi, "one of the few actors in Argentina that has done a lot of Shakespeare".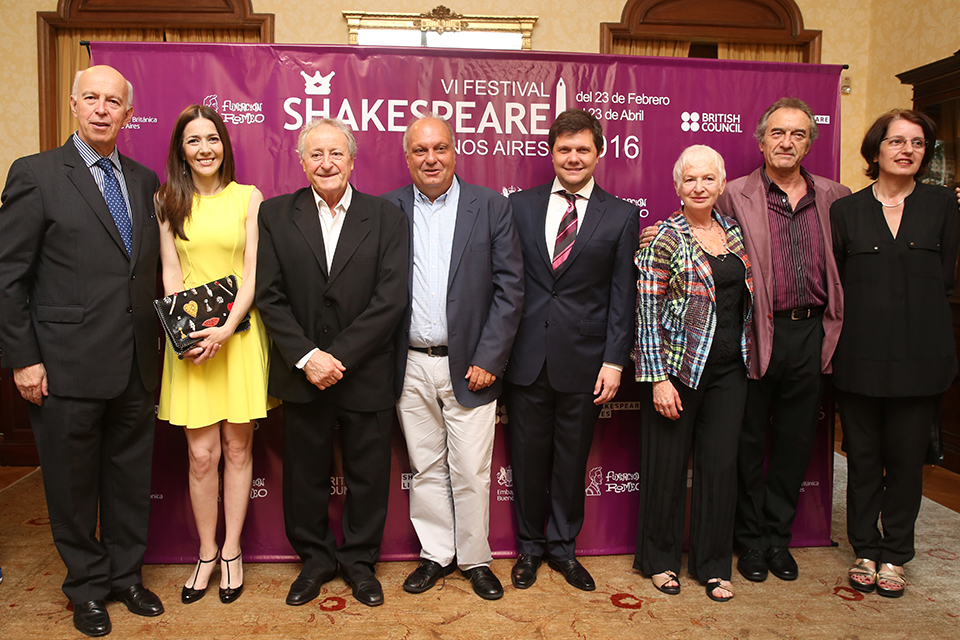 The festival starts off in February with several international guests, including James Shapiro, author of "1599" and "1606", as well as British actor George Irving and director Penny Cherns, who will take part in the festival with the single drama "Anthony Unbound".
The festival's program is available on the official site.
Published 25 February 2016