World news story
The UK – supporting Zambia's development and prosperity
In his speech at the reception to mark Her Majesty Queen Elizabeth Birthday on 24 April, British High Commissioner James Thornton said: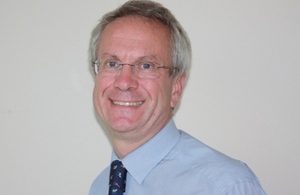 Welcome to our celebration of the Queen's Birthday! Thank you for coming.
Some of you will have noticed that this year we are holding the event in April, whereas in previous years we have done so in June.
This reflects one of the many quirks of the British way of doing things.
Since the time of a King whose birthday was in December, the British Monarch has celebrated his or her official birthday in June, when the weather in the UK is warm enough for outside celebrations.
But Her Majesty Queen Elizabeth's real birthday is on 21 April.
And we are allowed to hold official celebrations overseas either in April or in June.
However, it is not just the birthday of Her Majesty that I would like us to remember today. Next Monday, as you all know, it is Kenneth Kaunda's birthday. Happy Birthday, Your Excellency! I am extremely pleased that KK has done us the honour of being here, despite the clash with his birthday fund-raising golf tournament.
We will be asking him to cut a birthday cake just after the speeches.
Later this year, Zambia will of course be marking its own, fiftieth, birthday.
We look forward to helping to celebrate that great occasion.
Lastly, I would like us to remember someone who is almost as well known worldwide as KK.
Four hundred and fifty years ago, in the English Midlands, was born perhaps the greatest playwright who ever lived. No-one knows quite on which day this was, but it may well have been around 23 or 24 April. So - Happy Birthday, William Shakespeare!
Sadly it is not just birthdays but deaths that are in our minds today.
Dennis Liwewa was a giant among broadcasters, and a great son of Zambia.
You will note that we are flying our flag at half mast to mark his passing.
Let us bow our heads for a moment of silence in Dennis's memory. Thank you.
This is another big year for sport in the UK – and I do not just mean the contest between Liverpool and Manchester City for the Premiership title! In 2012 we held the London Olympics, the biggest sporting event in the history of mankind. 2014 is the turn of Glasgow, which holds the Commonwealth Games in July. We in the High Commission will of course be rooting for the Zambian athletes competing, as well, of course, as for the British competitors.
In the last year here in Zambia we have had the visit of His Royal Highness Prince Edward, Earl of Wessex. And the Queen's Baton Relay passed through in January, accompanied by Humza Yousaf, a Minister in the Scottish Government.
We have recently reviewed what we are trying to achieve here in Zambia.
The short message – our elevator pitch – is that we seek to support the country's development and prosperity.
We have been doing this ever since independence, and will go on doing so.
We have five goals for the next four years.
The first goal is to improve the lives of ordinary Zambians, and to help the country achieve its vision of being a prosperous middle income nation by 2030.
Since 2010 our government has substantially increased funding for overseas development assistance. It has just been confirmed that in 2013 we hit the UN's target for this. We are the first G8 or G20 country ever to have done so.
We have also been spending more on development assistance in Zambia – over Kw 700m in the year to March.
We have achieved some impressive results. Just two examples. We have ensured that over 800,000 Zambians now have access to improved sanitation. And we have helped the government provide insecticide-treated bednets which protect 1.6m people from malaria.
Our second objective is to support Zambia in maximising its economic growth.
We have a new suite of programmes aimed at helping small farmers and small businesses grow and prosper.
The Zambian Government has a crucial role to play in putting in place the right conditions for local enterprises to thrive and to attract foreign investment.
As part of this we are supporting Cabinet Office in designing mechanisms to ensure that all future government regulations are scrutinised for their likely effects on business.
Thirdly, we want to see the reinforcement of democracy, good governance and human rights in Zambia.
The UK has long supported the Anti-Corruption Commission. And of course we gave substantial support to the elections in 2011.
But of course democracy is about much more than just elections.
Ladies and gentlemen, it is crucial that all Zambians continue to enjoy the right to meet peacefully and to express their views freely. Their ability to do so needs to be upheld by the police as necessary. As the US Charge d'Affaires said in his article in the Times of Zambia today, reconciliation requires honest debate.
Fourthly, we would like Zambians to see the UK as the partner of choice when they are looking for quality goods and services – and we hope they will buy more of these goods and services from us! We have taken on an extra member of staff in the High Commission who spends much of her time promoting business opportunities that exist in Zambia to British companies.
I am pleased to say that we expect to host two UK trade missions later this year.
And we fully support the British Chamber of Commerce, which is in the process of being set up. Its aim is to benefit Zambian as well as UK businesses. Thanks to the committee of businesspeople taking that project forward.
One of the many areas in which the UK brand is particularly strong is education – we have four of the six top universities in the world.
We had unprecedented numbers of applications this year for Chevening Scholarships, which are funded by the British Government.
And I am delighted that the Chevening alumni association has re-formed.
Fifth, we would like to see Zambia continuing to play an active and constructive role on the world stage. Zambia is respected among the community of nations, and can use its influence for good.
This year it holds the chair of the states parties to the Convention on Cluster Munitions – and the then Foreign Minister, the Hon Simuusa, played an important part in shaping the outcomes of the main meeting of the group last September.
Zambia takes a particular interest in disarmament issues more generally – so we hope it will soon be able to ratify the Arms Trade Treaty.
And we are pleased that the Defence Minister has accepted an invitation to the conference that we are holding in June on preventing the scourge of sexual violence in conflict.
Ladies and gentlemen
I would like to thank the sponsors of this event today.
You can see who they are from the banners. There is Alliance Motors, who sell great Jaguar and Land Rover vehicles. There is Gemfields, who with the Zambian Government own the KAGEM emerald mine. There is Mabey Bridge, a British company with long experience of bridge building. There is Barclays, one of the most reputable banks operating in Zambia. And Zambia Breweries, suppliers of beer to the nation, have provided the drink.
I am most grateful to all of them.
Speaking also for the Head of DFID, I would like to thank all the British Government staff here in Lusaka for their hard work over the year. That of course includes the many very talented Zambians in our team!
Sadly, we have to say goodbye soon to several of the international staff in DFID, including the Head and Deputy Head of Office. I will personally miss Kevin, Malcolm and their colleagues. But I know their successors will also do a great job.
I would like to welcome Wayne Harper, the new Director of the British Council. The Council have an active programme here, mainly in education and entrepreneurship; and I am sure that under Wayne this will go from strength to strength.
And I would like to pay tribute to the many other Brits who are doing their bit for Zambia.
Some are here today, and some have been honoured by the Queen for doing so. The day after our last Queen's Birthday Party it was announced that Peter Aagaard, who works in Zambia, had been awarded the MBE for services to the development of conservation farming in Africa. Congratulations to Peter. I am constantly meeting Brits running development projects or doing other good things around this country; and I am sure there are many more of whom I never get to hear.
Ladies and Gentlemen
It now remains for me to propose the toast – to the President of this great country, His Excellency Mr Michael Chilufya Sata, and to the people of Zambia.
Ladies and gentlemen – the President and people of Zambia!
Published 25 April 2014