World news story
The UK and the 2015 Arctic Circle Assembly
The UK delegation to the 2015 Arctic Circle was headed by the FCO's Chief Scientific Adviser and the focus was on science and innovation.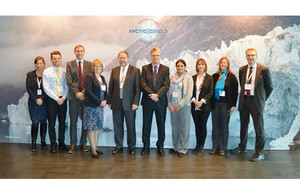 The Arctic Circle Assembly, which took place in Reykjavik in mid October, covered a large range of topics: environmental, social, economic and scientific. Discussions included the impact of climate change on the Arctic, the importance of considering the needs of the indigenous people, shipping, oceanography, sustainable development and the role of science and innovation. The conference, now in its third year, has grown to become the largest gathering in the world with a focus on the Arctic; approximately 2000 delegates from around 50 countries.
The Arctic region has long been of strategic interest to the UK. The speed of climatic change in the Arctic and the associated impacts and opportunities mean that developments in the region will increasingly affect key UK policy interests, which include energy, shipping, fishing, trade, use of resources and the environment. The UK's aims in respect of the Arctic are to: promote peace and good governance, increase UK influence in the region by maintaining good bilateral and multilateral relationships with the Arctic States and supporting the work of the Arctic Council and other international and regional bodies; promote wider UK Government objectives with regards to sustainable development, environmental protection and climate change; ensure that if there is any increase in hydrocarbon extraction in the region the UK is well placed to benefit from increased energy security and to promote UK business interests; and finally to ensure appropriate access to fisheries and to transport routes in the region in accordance with international law and agreement.
The UK delegation to the Arctic Circle 2015 was headed by Professor Robin Grimes, the FCO's Chief Scientific Adviser, and the focus of interest was on science and innovation. Professor Grimes hosted a session on the use of traditional knowledge in measuring and adapting to climate change which included numerous examples of how indigenous peoples have first-hand knowledge of Arctic change and how many successful research programmes involve scientists working in tandem with local communities.
Professor Grimes also gave a presentation in which he outlined the work of the National Environment Research Council's (NERC) Arctic Research Programme detailing the role of the UK Arctic Research Station in Ny-Ålesund, Svalbard. NERC is also responsible for the Changing Arctic Ocean Programme, now in its second stage and worth £16 million over 5 years. Other key messages on science and innovation included the importance of long-term monitoring to track environmental changes, the use of remote sensing (satellites) to enable year-round monitoring, especially when the weather makes it hard for people to work, and the need for international collaborations.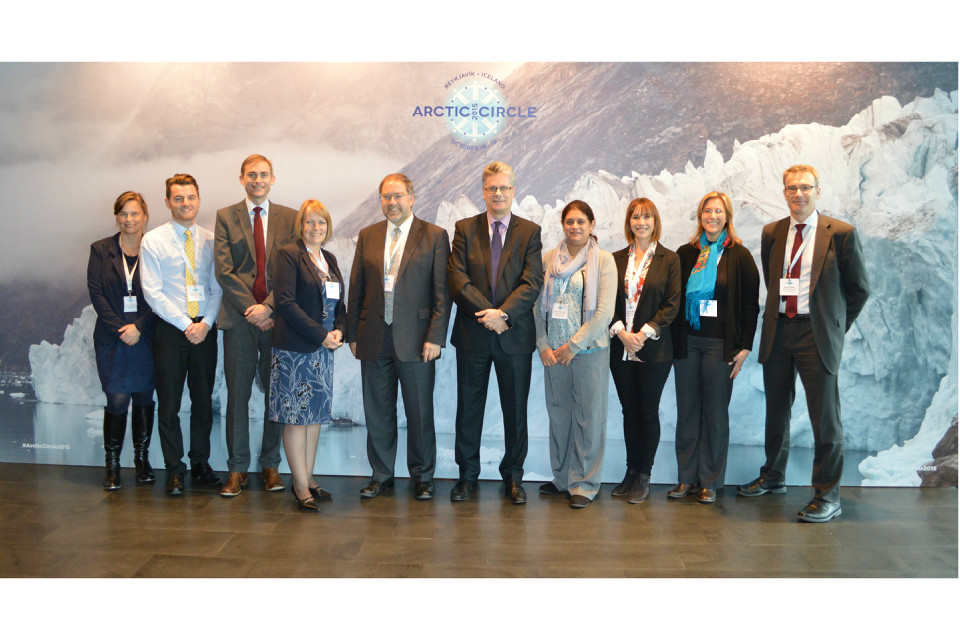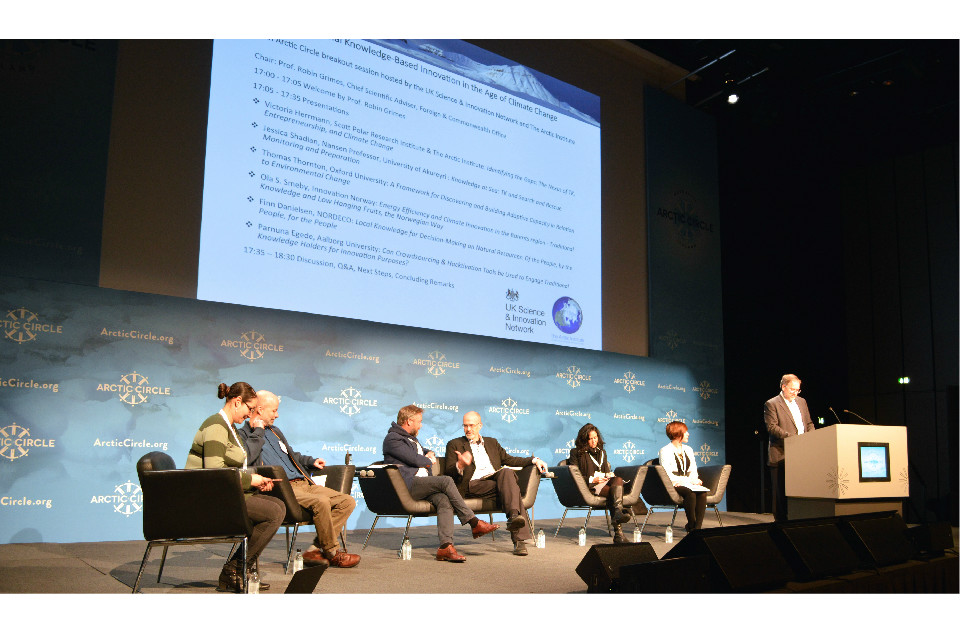 Published 27 November 2015