The Startup Games Singapore: Singapore's own Shark Tank
The UK's Department for International Trade (DIT) will host Singapore's first Startup Games in Singapore on 23 March 2017.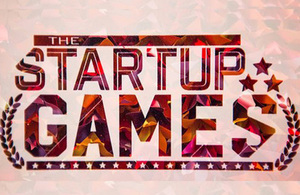 Pioneered by the UK government and Tech City UK and supported by local partners SGInnovate, the 1-day event provides Singaporean and Asian companies the chance to compete and access specialist mentoring, exposure and networking opportunities.
The event will take the form of a simulated investment game where participants will use the bespoke Startup Games app to pitch for virtual seed capital. The company that retains the most equity and highest valuation at the event will be declared the winner.
The event will provide enterprising start-ups opportunities to pitch to top investors in the region. Touted as Singapore's very own version of Shark Tank or Dragon's Den, Participants will receive guidance from local entrepreneurs on pitching, investment and strategy.
Amongst the many investors and entrepreneurs participants can look forward to meeting are Jamal Hassim, CEO and founder of Syqic, and Shobit Shukla, co-founder and Chief Revenue Officer at Near. Syqic is a provider of live TV and on-demand video content across mobile and internet enable consumer business which has offices across Asia while Near is a marketing intelligence technology business which has five offices around the world including London.
The winners will win a trip to the UK where they get access to a select group of UK entrepreneurs, a 5 day bespoke meeting programme where they will get to immerse themselves in the vibrant UK startup eco system.
Warren Pain, Deputy Director and Head of Inward Investment, UK Department for International Trade Singapore said:
The Startup Games offers an excellent opportunity to gain exposure and access to the top Asian investors and is the perfect platform to find out more about growing your business in the UK with advice from local and visiting experts.

Singapore is consistently one of the best places to do business and the UK similarly, offers a friendly environment for Singaporean and ASEAN start ups looking to grow their business internationally.

Low tax rates, access to finance and world class hubs, talent and accelerators are some of the many reasons why the UK remains an attractive place to do business in.
Global Entrepreneur Programme
The games are supported by the UK's Global Entrepreneur Progaramme, which works with overseas entrepreneurs with the potential for rapid growth to base all or part of their company in the UK.
The programme's network of 22 UK and overseas based 'Dealmakers', successful entrepreneurs, venture capitalists, and angel investors, provide mentoring and support to firms whom scaling up in the UK is the right next step in their company's journey.
Apply to take part in 'The Startup Games Singapore'
DIT Singapore is calling for startup companies in Singapore and Asia to apply by submitting a summary business plan and optional video pitch via the event website by 6 March 2017.
Enquiries
For enquiries, please contact:
sylvia.huanghuibin@fco.gov.uk Communications Manager
Published 8 February 2017