News story
The Skills Funding Agency moves to GOV.UK
The Skills Funding Agency has moved its main web presence to GOV.UK.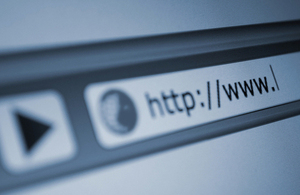 As part of the Government Digital Strategy GOV.UK is now the place to find everything you need to know about or from the Skills Funding Agency. Our aim is to make our information simpler, clearer and faster to find. We now have one website which includes the Learning Records Service website, the Data Service website and the information authority website. We published the Statistical First Release directly to GOV.UK on 30 January 2014.
GOV.UK does look different to our previous websites and we have worked hard to ensure that you can still find everything you need in one place.
We have redirected our old web pages to equivalent information on GOV.UK. You will find any information still to be moved through a copy of our old websites in The National Archives. The majority of bookmarks and links you may have previously saved will still take you to the information you're looking for regardless of if it is on GOV.UK or in the National Archives.
This is only the beginning; we have more work to do through March, April and beyond. We will be looking closely at how people find information on GOV.UK, what search terms they use, which pages are looked at the most, what kind of questions are asked and what kind of feedback we receive. We want to know what you think so please use the feedback form at the bottom of each of our pages on GOV.UK.
Published 25 February 2014