News story
The Secretary of State for Digital, Culture, Media & Sport appoints Charity Commission Legal Board Member
Culture Secretary Karen Bradley has appointed Kenneth Dibble as a Legal Board Member of the Charity Commission, for 3 years from 23 March 2018 to 22 March 2021.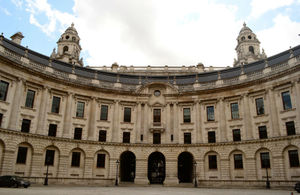 Kenneth Dibble has for the last 15 years been the Charity Commission's Chief Legal Adviser and Legal Director. He has held a number of senior legal and operational roles within the commission and has extensive expertise and experience in all aspects of charity law and regulation of charities.
Kenneth is a qualified barrister (Lincoln's Inn, called 1977) and holds a Master's Degree in Law from University College, London. He also studied law at King's College, London and the College of Law. Prior to joining the commission and the Bar, he worked in banking and insurance and is an Associate of the Chartered Institute of Bankers. He is a Visiting Lecturer on Charity and Regulatory Law and Practice at Cass Business School and speaks and advises internationally on charity regulation.
As Legal Director, Kenneth has been responsible for leading and managing the legal services in the commission and assuring the legal integrity of the Commission's regulatory work and policies. Kenneth will step down from the role of Legal Director before he takes up the board member role.
Charity Commission Board Members are remunerated at £350 per day. This appointment has been made in accordance with the Cabinet Office's Governance Code on Public Appointments. The appointments process is regulated by the Commissioner for Public Appointments. Under the Code, any significant political activity undertaken by an appointee in the last five years must be declared. This is defined as including holding office, public speaking, making a recordable donation, or candidature for election. Kenneth Dibble has declared no such political activity.
Published 21 December 2017