News story
The Rt Hon Chris Huhne MP's statement on the first day of the UN Climate Change talks in Cancun
Speaking on the first day of the UN Climate Change talks in Cancun, UK Climate Change and Energy Secretary The Rt Hon Chris Huhne MP said: …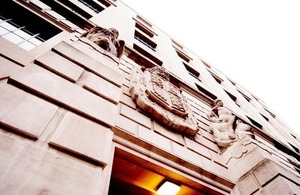 Speaking on the first day of the UN Climate Change talks in Cancun, UK Climate Change and Energy Secretary The Rt Hon Chris Huhne MP said:
"We've got this next fortnight to get the global climate talks back on track.
"We won't get a full binding deal in Cancun, but people and businesses around the world will be watching and expecting to see us prepare the ground.
"This means making progress on issues such as financial assistance to help developing countries deal with climate change, tackling deforestation, bringing the promises made in the Copenhagen Accord into the formal UN process, and agreeing a system to make sure countries live up to their commitments to take action on emissions.
"The Mexican hosts have done their homework, they've gone to enormous lengths to build trust and confidence among the countries, and there's every reason this morning for all negotiators to roll up their sleeves and get talking."
Published 29 November 2010