The Rt Hon Chris Huhne MP's statement on Centrica/Statoil deal
Centrica has this morning announced a £13bn deal with Norwegian gas company Statoil, which will last ten years. The deal will secure delivery…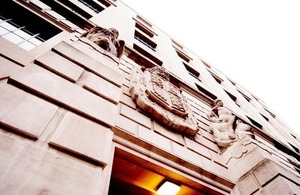 Centrica has this morning announced a £13bn deal with Norwegian gas company Statoil, which will last ten years. The deal will secure delivery of 5 billion cubic meters per year from 2015 to 2025 to the UK market.
The Rt Hon Chris Huhne MP, Secretary of State for Energy and Climate Change, said:
"This is good news for Britain. Today gas powers almost half of our electricity, and nearly 70% of our heating. It is reliable, flexible and competitive, and helps power our economy.
"Gas has a long term role to play in keeping our lights on and our homes warm, as part of an increasingly low-carbon energy portfolio. This agreement will help to deliver that gas securely and cheaply, and further enhance our close relationship with Norway."
Published 21 November 2011