News story
The Rt Hon Chris Huhne MP's editorial published in the Sun
Amid incredible scenes from North Africa and the Middle East, people are starting to worry about how secure our oil supplies are. Soaring oil…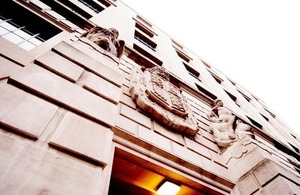 Amid incredible scenes from North Africa and the Middle East, people are starting to worry about how secure our oil supplies are.
Soaring oil prices send shockwaves through the economy. So in the long term, we need to get off the oil hook.
But it doesn't mean we have to give up the car keys. More and more electric cars are hitting the showrooms. Before long, we'll all be plugging into the mains.
And instead of relying on expensive imported oil, we should generate clean, green electricity.
Britain is blessed with strong winds and big tides. We can build the industries of the future and act on climate change at the same time. It's a win-win situation.
Published 2 March 2011