World news story
The Rt Hon Baroness Warsi visits Tajikistan
The United Kingdom's Senior Minister of State for Foreign and Commonwealth Affairs, Baroness Sayeeda Warsi PC, is visiting Dushanbe on 6 September.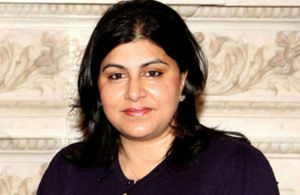 This is the first visit by a minister from the British Foreign and Commonwealth Office.
Baroness Warsi holds the ministerial portfolio for Central Asia and the visit is further evidence of UK engagement with Tajikistan and the deepening bilateral relationship between the two countries.
A wide range of subjects will be covered, including international issues of mutual interest, security and stability in Central Asia, trade and investment and the role British businesses and the UK are playing in supporting economic development in Tajikistan, and human rights and values.
Baroness Warsi will meet President Emomali Rahmon, Minister for Foreign Affairs Hamrokhon Zarifi and Minister for Trade and Economic Development Sharif Rahimzoda. She will also meet leading business and investment figures and representatives of civil society.
Ahead of her visit, Baroness Warsi said:
I am delighted to be visiting Tajikistan. We enjoy a strong and growing bilateral relationship which is of benefit to both of our countries. I look forward >to fruitful discussions with President Rahmon and his government, as well as other political and business figures. I also welcome the opportunity to >meet leading figures amongst civil society ahead of the Presidential elections later this year.
Published 5 September 2013