News story
The Royal Parks appoint Richard Hamilton
The Rt Hon Matthew Hancock MP has appointed Richard Hamilton as a Trustee to the Royal Parks for a term of 4 years, commencing on 2 April 2018.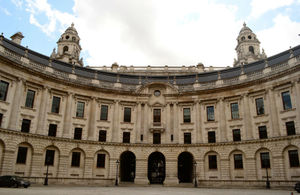 Richard is Director, Digital Land strategy programme at Ordnance Survey, prior to which he was Director of Strategy at the Department for Business, Innovation and Skills. He began his career at Barclays where he spent ten years, followed by eight at KPMG.
Richard has variously been Strategy Advisor to the British Council, Business in the Community and The Prince's Charities. He was an elected local authority member (Dartford Borough Council) from 1998 until 2003, and a non-executive Director of Dartford and Gravesham NHS Trust from 2003 until 2007. He holds an MBA from the University of Oxford.
The role is not remunerated. This appointment has been made in accordance with the Cabinet Office's Governance Code on Public Appointment. The appointments process is regulated by the Commissioner for Public Appointments. Under the Code, any significant political activity undertaken by an appointee in the last five years must be declared. This is defined as including holding office, public speaking, making a recordable donation, or candidature for election. Richard has declared that he delivered leaflets at the 2017 election for conservative candidates.
Published 18 April 2018