Her Majesty the Queen will visit New York today where she will address the United Nations (UN) General Assembly.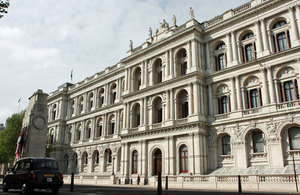 The Queen, accompanied by The Duke of Edinburgh, will meet Secretary General Ban Ki-Moon during the visit to the UN's New York headquarters.
This will be the Queen's first visit to the UN since 1957 and follows the Queen's visit to Canada. Follow the visit at the website for the British Monarchy.
Published 6 July 2010