News story
The professional standards programme
This page has been updated 23 November 2012 to include additional links Since publication in February 2011 of the White Paper 'Equity and…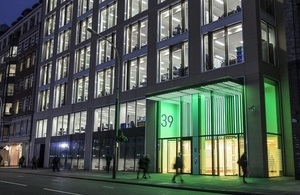 This page has been updated 23 November 2012 to include additional links
Since publication in February 2011 of the White Paper 'Equity and Excellence: liberating the NHS', Ministers have considered how the Professional Standards Programme should develop in this context.
A strong, proportionate and cost-effective system for regulating health and social care professionals is a key component of our strategy for delivering improved outcomes for people who use health and social care services. This is in line with the Government's intentions as set out in the Command Paper 'Equity and Excellence', which puts improved outcomes for service users at the heart of what the NHS does.
'Enabling Excellence' sets out a strategy for the system for regulating healthcare workers in the UK and social workers and social care workers in England. The Government proposes:
to devolve power to the regulators, while enhancing accountability to Parliament and sustaining effective national safeguards where necessary;
to constrain the growth and costs of the regulatory system at a time when health and social work professionals are facing pay constraints;
to introduce a system of assured voluntary registration as a more proportionate approach to assuring standards in the workforce; and
to simplify the regulatory structure.
The Department of Health Professional Standards Division is working to implement the policy proposals in 'Enabling Excellence'.
Read the publication: Enabling Excellence: Autonomy and Accountability for Health and Social Care Staff.
Whistleblowing:
Whistleblowing helpline
Published 22 March 2012