Citizens, States and Elites in development: Lessons from DFID-funded research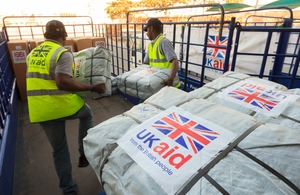 A new DFID report, The Politics of Poverty: Elites, Citizens and States, shows how research from four major DFID-funded research programmes that are closing this year is changing academic and policy thinking on governance.
Governance has a profound effect on the lives of the poorest and most vulnerable.** **The engagement of citizens is important not only in making governments more inclusive and accountable, but also in allowing the poor to participate in development for themselves, rather than having development done to them. 
The inability of government institutions to prevent conflict, provide basic security, or basic services can have life-or-death consequences; lack of opportunity can prevent generations of families from lifting themselves out of poverty; and the inability to grow economically and collect taxes can keep countries trapped in a cycle of aid-dependency. Governance also matters for donors: understanding the political and economic actors and institutions that promote or oppose change has often made the difference between success and failure of development interventions.
The Citizenship, Accountability and Participation Programme and the Centre for the Future State; the Crisis States Research Centre and the Centre for Research on Inequality, Human Security and Ethnicity, funded by DFID over the past ten years have made some major findings about governance, including:
Citizen engagement in development is more important than previously thought. It helps to get better outcomes in terms of service provision, and contributes to building more effective and accountable states.  Even in the least democratic societies, and in conflict-affected countries, local associations and groups find spaces to promote development. 
**Security is a precondition for development. **Poverty rates in conflict-affected countries average at 54%, compared with 22% for low-income countries as a whole. Security is a matter of survival and must be prioritised in countries recovering from conflict. There can be trade offs between maintaining the stability of states and achieving development outcomes. Understanding and managing these tensions will be crucial to achieving the MDGs.
Conflict is three times more likely in countries where there are high levels of inequality between different ethnic and religious groups. So it will be important that in countries where there is a high risk of conflict, aid is invested in ways that takes into account the role of inequality in making conflict more likely. 
Effective taxation policies are crucial to building effective and responsive states and provide a critical path out of aid dependence.
The way economic growth really happens in developing countries may not fit the current blueprints recommended by donors.
Finally, these programmes have shown the value of networks involving research institutions in developed and developing countries, building the capacity of Southern researchers and engaging with policymakers and practitioners.
Follow updates about the research findings this week by following the hashtag #politicsofpoverty on Twitter
Published 23 June 2010