News story
The new Director General of the World Trade Organisation was announced today
Vince Cable congratulates Ambassador Roberto Azevedo on being selected as the new Director General of the World Trade Organisation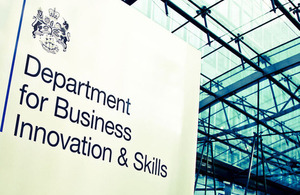 Responding to this announcement Business Secretary Vince Cable said:
I congratulate Ambassador Roberto Azevedo on being selected as the new Director General of the World Trade Organisation and look forward to working closely with him. Ambassador Azevedo is an acknowleged trade expert and will bring many years of experience as a negotiatior to the role. I met him recently in London to discuss his bid and he came across as a very impressive candidate with a strong commitment to the WTO.
It's vital we maintain momentum around ongoing trade negotiations and I welcome the energy Ambassador Azevedo will bring to the immediate priority of securing a deal on the important elements of the Doha Round at the next WTO Ministerial Conference in December in Bali.
Beyond Bali, Ambassador Azevedo will have our full support in sustaining and reinforcing the central role of the WTO in global trade. We in the UK strongly encourage the WTO membership to rally behind Ambassador Azevedo as he takes on this important role.
Read the WTO press release 'Troika recommends Carvalho de Azevêdo to be the next WTO Director-General'
Published 8 May 2013