The majority looking to freeze or reduce Council Tax
Residents and hard pressed families will be relieved that the majority of councils are intending to make their cost of living a little easier…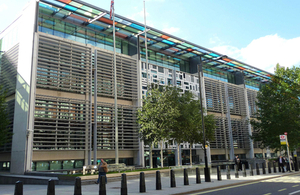 Residents and hard pressed families will be relieved that the majority of councils are intending to make their cost of living a little easier by taking up the Government's council tax freeze offer, Communities and Local Government Secretary Eric Pickles said today.
Over 300 councils in England are planning to freeze or reduce council tax next year according to public information compiled by the Department. Around 80 per cent of authorities have so far signaled an intention to freeze or reduce next year.
Three authorities previously thought to be increasing council tax have now signaled they will freeze: Brighton and Hove, Taunton Deane and Scarborough. Eight authorities have indicated they will cut council tax in cash terms. They are Hammersmith and Fulham, South Oxfordshire, Stratford-on-Avon, Tendring, Windsor and Maidenhead, South Holland, Brentwood and the Greater London Authority.
Council tax bills more than doubled between 1997and 2011. Last year's freeze saved households up to an estimated £72 on a Band D bill, and this year's freeze could potentially do the same.
This is the second year the Government has offered to freeze council tax for local residents, families and pensioners. It builds on the offer taken up by all councils last year boosting what they could get over four years to £3.3 billion if they hold council tax for a second year.
The Secretary of State for Communities and Local Government, Eric Pickles said:
With two weeks to go, we now know that the majority of councils, over 300 in fact, want to freeze bills for their residents in tough times. Not everyone has set out their budget plans yet so I expect to see those taking up the Government's freeze deal to climb further.

A minority of out of touch authorities that seem unwilling to accept our offer should face up to the fact that it is unnecessary and it will hit hardworking households in the pocket. Residents will spot that many neighbouring councils are able to offer to freeze.

After 1997 bills were allowed to double to around £120 a month - freezing council tax again is a very tangible way to show the public they'll get the help they need.
Map
The map below shows the councils that have signalled their intention to take part in the Government's 2012-13 council tax freeze initiative as of 24 February 2012.
Unsupported embedding or hotlinking !iframe:
View Council Tax Freeze in a larger map
Notes to editors
The list of councils that have signaled their intention to take part in the Government's 2012-13 council tax freeze initiative as of 24 February 2012 is available here: www.communities.gov.uk/documents/localgovernment/pdf/2095285.pdf (PDF, 63kb).

Council tax bills hit £1,439 on Band D in England in 2010-11. This year, 2011-12, the average Band D bill set by local authorities remained at £1,439. In London it was £1,308; in metropolitan areas it was £1,399; and in shire areas it was £1,484. Council tax was £688 in 1997-98. This means council tax has risen over one hundred per cent - or an extra £751 a year on a Band D home. Since all other Bands are set as a percentage of Band D, homes in every band have seen their bills double.

The value of saving for taxpayers by area from two years of the council tax freeze scheme compared to a five per cent rise can be found here: www.communities.gov.uk/documents/newsroom/1786823/2028892.xls (Excel, 63kb).

Local authorities who do not put up their council tax will receive a grant worth 2.5 per cent of their council tax income. The freeze means local taxpayers living in an average Band D home in England could save up to £72. More details on how the council tax freeze scheme works: www.communities.gov.uk/documents/localgovernment/pdf/2000149.pdf (PDF, 32kb).

The Localism Act abolishes Whitehall capping in England and puts local referendums in its place. This gives the public the right to veto excessive council tax rises. Councils that set council tax increase above a ceiling approved by Parliament each year would automatically trigger a referendum of all registered local electors in their area. This year the proposed new 'local tax lock' allows people a vote to stop council tax going up in most cases if their local authority refuses to freeze bills and hike the tax by more than 3.5 per cent. Parliament endorsed the final vote threshold on 8 February 2012.

The Government's provisional funding settlement for English local authorities next financial year will mean councils have an average spending power of £2,186 per household at their disposal. £27.8 billion will be distributed in 2012-13 in a fair and sustainable way across all parts of the country - rural and urban, metropolitan and shire. It will give more weight to areas with the highest levels of assessed need. For example, the average spending power per household in Hackney will be £3,050 compared with £1,537 in Windsor and Maidenhead reflecting the fairness of the settlement. Overall the average spending power reduction for councils in 2012-13 is expected to be limited to just 3.3 per cent or £75 per household, less than last year's comparable figure of 4.5 per cent.

Average Band D council tax and percentage change between 1993-94 and 2011-12 are shown below:
Twitter
Keep up to date with the Department by following us on Twitter (external link).
Media enquiries
Visit our newsroom contacts page for media enquiry contact details.
Published 27 February 2012