World news story
The Magna Carta Fund for Human Rights & Democracy Call for Proposals
The Magna Carta Fund for Human Rights and Democracy is opening a call for proposals in Egypt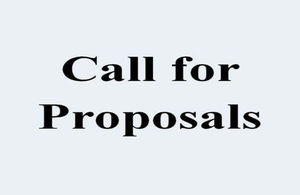 We are particularly interested in project proposals around the following themes:
Research and data collection on human rights in Egypt
Co-ordinating international efforts to support human rights in Egypt, including implementation of the recommendations in Egypt's Universal Period Review (UPR)
Strengthening the capacity of Egyptian institutions and the legal system to protect human rights.
We will also consider proposals for work on areas outside these themes.
The Fund will fund one year or two year projects with a maximum budget of £400,000 per year.
Project bids will be assessed on the results they will achieve, how realistic the plans are and whether they represent good value for money against the proposed budget.
The Fund discloses all of its projects to the Egyptian government.
The Fund will fund international and local organisations that work within the Egyptian legal framework.
Partners are requested to submit concept notes to cairo.humanrights@fco.gov.uk by 5 February 2016. The deadline for full proposals is 4 March 2016.
Further information about the Fund, including the programme strategy, guidance for potential implementers and the template for concept notes, can be found here: https://www.gov.uk/guidance/human-rights-and-democracy-programme
Published 21 January 2016