World news story
The Lord Mayor of London visits Kuwait to promote economic ties
The Lord Mayor of London Jeffrey Mountevans is visiting Kuwait on 17 and 19 January 2016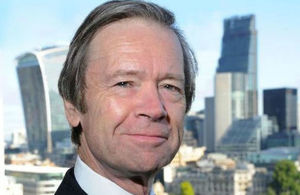 The Lord Mayor of London's Square Mile, Jeffrey Mountevans, is leading a large business delegation to Kuwait (17-19 January) as part of his commitment to strengthen relationships with the country and ensure that the UK remains the partner of choice for Kuwait.
The Lord Mayor, acting as ambassador for the UK's financial and professional services, will be meeting with senior members of the government, investment authorities, regulators and business leaders. Speaking ahead of his trip, Lord Mayor Mountevans said:
My visit shows how vitally important the economic relationship is between the UK and Kuwait.
As the whole Gulf region looks to diversify its respective economies, I want to show how the City of London, its expertise in financial and professional services, can support the region with its ambitious plans. We have so much to offer ranging from innovative financing models to our expertise in the insurance and legal market, education, qualifications and Islamic Finance.
This visit will show how the UK wants to continue to be Kuwait's natural partner of choice in its continued economic growth and I look forward to finding ways we can work together to build a more prosperous future.
Published 17 January 2016