News story
The knock-on effects of solar panel tariffs will be huge: Greg Barker and Anna-Karin Hatt article in the Telegraph
The UK and Sweden stand unequivocally for free trade, open borders and an ambitious climate and energy policy.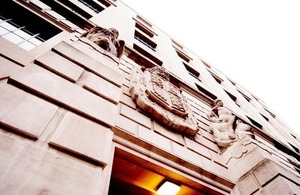 The UK and Sweden stand unequivocally for free trade, open borders and an ambitious climate and energy policy.
So it should be no surprise that we are deeply concerned by the European Commission's proposals to introduce protective tariffs on the import of solar panels from China.
The renewables industry is booming all over the world. In Sweden, electricity from onshore and offshore wind has shot up seven-fold since the Alliance Government came to power in 2006. Here, the coalition Government has equally overseen a huge expansion in its wind-powered generation – which currently stands at 5.5 gigawatts (GW). The International Energy Agency estimates that renewable electricity could be the world's second largest source of electricity production as early as 2015.
Solar is an integral part of that picture. In Europe, installed capacity of solar panels has doubled in just two years; in the UK alone, solar power generation has risen to around 2.5GW.
The main reason is the falling cost of renewables. In just three years, the per kilowatt cost of installing solar electricity has dropped by around 60pc, made possible by technological advances, subsidies to support deployment and increased trade between continents.
Our governments strongly welcome this development. This will be no surprise to your readers. Sweden and the UK have long been advocates of an open, trading EU. Free trade is inherently in the interests of both European consumers, giving them better goods at better prices; and European companies, giving them another reason to improve their products to hold their own in the global marketplace.
We also understand the need to guard the EU against dumping by third countries. But we simply do not accept that the European Commission's proposals would achieve that, or that they come at an acceptable cost. Even the revised proposal of a staggered introduction – which we recognise as a concession by the Commission – does not go far enough. The simple fact is that duties will still revert to the full extent by August, hardly an improvement on the original proposal. The uncertainty is having a chilling effect on the whole sector.
At almost 68pc, these swingeing tariffs ignore the wider economic effects on the solar installation sector in the EU. They will simply offer old-fashioned protection to a small number of European manufacturers of silicon-based solar panels.
The knock-on effects will be huge: these tariffs will cause heavy job losses in the wider solar photovoltaic sector across the EU; they will raise the cost to consumers of installing household solar panels by up to 25pc; and they will have a devastating impact on the viability of solar projects across the EU. They could jeopardise the EU's efforts to meet its own target to produce 20pc of energy from renewables by 2020.
Thousands of jobs across the EU depend on the whole solar supply chain, which adds significant value to basic Chinese modules. And, more widely, we think that this could have a detrimental impact on our ability to engage the rest of the world on climate and energy issues – particularly important in the months remaining to agree a new post-2015 global climate deal.
For all these reasons, Sweden and the UK, and many other like-minded European partners, are vigorously resisting the Commission's proposal. We call on the Commission to reconsider. But China too must recognise that it has a responsibility to ensure negotiations are successful. Only a constructive dialogue on both sides can avoid damage to this high-growth sector, which no one wants to see.
Greg Barker is the UK's Energy and Climate Change minister
Anna-Karin Hatt is Minister for Information Technology and Energy, Sweden
Published 6 June 2013