The future of food and farming
How can a future global population of 9 billion people all be fed healthily and sustainably?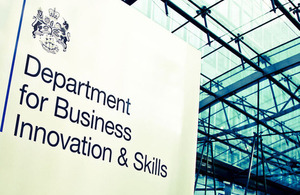 The Foresight project 'Global food and farming futures' examined how a rapidly expanding global population can be fed in a healthy and sustainable way. The project's new report helps identify a wide range of possible actions to meet the challenges facing food and farming, both now and in the future.
The report's main findings are:
Threat of hunger could increase: Efforts to end hunger internationally are already stalling, and without decisive action food prices could rise substantially over the next 40 years making the situation worse. This will affect us all - as more of the world suffers from hunger social tensions will increase, as will the threat of conflict and migration. Wider economic growth will also be affected.
The global food system is living outside its means, consuming resources faster than are naturally replenished. It must be redesigned to bring sustainability centre stage: Substantial changes will be required throughout the food system and related areas, such as water use, energy use and addressing climate change, if food security is to be provided for a predicted 9 billion or more people out to 2050.
There is no quick fix: The potential threats converging on the global food system are so great that action is needed across many fronts, from changing diets to eliminating food waste.
Professor Sir John Beddington, the Government's Chief Scientific Adviser and Head of the Foresight programme, said:
The Foresight study shows that the food system is already failing in at least 2 ways. Firstly, it is unsustainable, with resources being used faster than they can be naturally replenished. Secondly, a billion people are going hungry with another billion people suffering from 'hidden hunger', whilst a billion people are over-consuming.

The project has helped to identify a wide range of possible actions that can meet the challenges facing food and farming, both now and in the future.
Links
Published 24 January 2011