The European Union explained: a toolkit for teachers
The Hansard Society has launched a new teaching resource on EU issues, developed with the support of the Foreign and Commonwealth Office.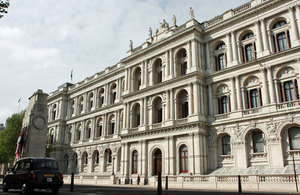 EU Explained' helps teachers give their students a greater awareness of how the European Union operates, the impact it has on the UK and the decision making process.
The toolkit also gives information on how to organise engaging lessons to enable students to understand how the EU works. In addition to quizzes, timelines and a history of the EU, role play activities give students the opportunity to see how the EU works and develops their debating skills.
David Lidington MP, Minister for Europe said:
"I am delighted to promote the EU Explained Toolkit created by the Hansard Society. It is a new resource to help teachers explain how the institutions of the European Union work and interact, at the same time presenting different sides of the debate and stimulating young people's interest. Like it or not the EU is an important channel for the UK's global ambitions. I hope this new resource will inspire young people to learn more about the EU and how it affects our country."
Michael Raftery, Director of the Citizenship Education Programme at the Hansard Society said:
"The EU Explained resource pack will help teachers deliver a subject that can be quite intimidating and complex. The information, lesson plans and advice provided will helps teachers deliver more interesting lessons and raise awareness of the role the European Union plays in all of our lives
The toolkit is now available to teachers for free. To order your PDF copy, please email citizenship@hansard.lse.ac.uk. If you are not a teacher but would like to order a PDF copy of the pack also email citizenship@hansard.lse.ac.uk.
Published 4 June 2011