News story
The Estates Group of the Bona Vacantia Division (BVD) changes to guidance
The guidance section on referring a deceased's persons estate has changed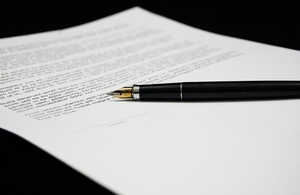 More information has been provided to assist those referring estates to BVD and how they will deal with claims to those estates
BVD is changing its practice for handling claims to recently advertised, un-administered, estates. Under the new practice, BVD will aim to advertise such estates within five working days of receipt and will include details of the informant on the list subject to our responsibilities under the DPA. Once evidence has been provided that there is no Crown interest in the estate, they will return all the papers to whoever referred the estate. Details of who ultimately administers the estate will neither be requested nor held by BVD.
The new guidelines can be found at refer a deceased person's estate.
The above changes will not affect claims to historic estates administered by the Treasury Solicitor.
Published 29 April 2016