The Chief Inspector's inspection of settlement casework
The Chief Inspector has carried out an inspection of settlement casework for the period February to July 2015.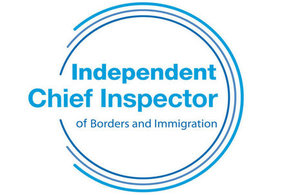 In the foreword to his report on settlement casework, the Chief Inspector wrote:
The term 'settlement' describes the right to stay permanently in the UK. It is referred to as indefinite leave to enter (ILE) if granted overseas or at port, and indefinite leave to remain (ILR) if granted in the UK.
Settled persons are free to live, work and study in the UK without restriction, and can access public funds, including welfare benefits. A settled person has the right to apply for British citizenship after a qualifying period, and any children born in the UK to a settled person are British.
The inspection examined the efficiency and effectiveness of the Home Office's management and processing of Settlement applications. It focused on applications made in the UK and processed by Settlement Casework, part of UK Visas and Immigration Directorate (UKVI), and specifically on Tier 2, domestic violence, and settlement protection applications, because of their high volumes or complexity.
The inspection found that in the vast majority of cases settlement applications were handled efficiently and effectively; that is in line with Immigration Rules, the UKVI operating mandate and guidance, published service standards and internal quality targets.
The inspection identified a small number of cases, both grants and refusals, where the Rules or guidance had not been correctly applied, and rather more where the record-keeping was deficient. This indicated a need for more training and support of caseworkers, particularly those dealing with complex cases, such as domestic violence applications.
At 6 months for a decision for straightforward postal applications, the service standard was generous. It is important that all applications, whether straightforward or complex, are progressed and resolved as quickly as possible, in particular where a refusal is likely, not least because delays in reaching a decision to revoke ILR could mean that the opportunity to remove an individual is lost.
This report makes 12 recommendations for improvement.
Published 19 November 2015