The Chief Inspector publishes a supplementary annual report
The Chief Inspector has published a supplementary annual report covering the period November 2014 to March 2015.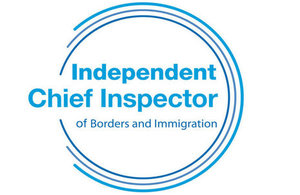 In the foreword to the supplementary annual report, the Chief inspector, David Bolt, wrote:
This supplementary annual report covers the period November 2014 to March 2015, and should be read in conjunction with the annual report 2013 to 2014, published in December 2014. This report covers the final 2 months of my predecessor John Vine's tenure as Independent Chief Inspector, and the first 3 months of 2015, when there was no-one in post. All of the inspections referred to in this report were completed by John Vine and the comments in this report repeat his findings and observations.

The purpose in producing a supplementary annual report 2014 to 2015 is to bring the inspectorate's annual report cycle into line with its published programme of inspections, which runs from 1 April to 31 March each year. It also means that the next annual report will coincide more closely with my period of office (I took up my appointment on 1 May 2015).
Full report: Supplementary annual report, November 2014 to March 2015.
Published 17 December 2015