The Chief Inspector has published a report on the Home Office's administrative review processes
Report noted the handling of administrative reviews 'in-country' had improved but progress with 'overseas' and 'at the border' was slower.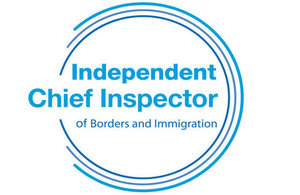 David Bolt, Independent Chief inspector of Borders and Immigration, said:
In May 2016, I published a report on the Home Office's administrative review processes. These internal processes were introduced as a replacement for the right of appeal to the Immigration and Asylum Tribunal for certain types of immigration decision, in order to provide 'a proportionate and less costly mechanism for resolving case working errors'

In response to concerns that an internal process would not be an effective replacement for an appeal to a judge, an amendment to the 2014 Immigration Act required the Home Secretary to commission the Independent Chief inspector to report on the effectiveness of these processes after one year of operation in identifying and correcting case working errors. I was also commissioned to examine the independence of persons conducting administrative reviews in terms of their separation from the original decision maker. In addition, I chose to include customer service standards, consistency across different Home Office directorates, organisational learning and cost savings in my original inspection.

I found that the Home Office needed to make significant improvements across the board, and made 14 recommendations. The Home Office accepted 13, and partially accepted one.

In this re-inspection I found that the handling of 'in-country' administrative reviews had improved considerably, but progress with 'overseas' and 'at the border' reviews had been slower. I judged that six of the 14 recommendations could be 'closed' for all three processes. Further work is required by one or more Home Office area to close the remainder.

Overall, however, I found that the Home Office was not yet able to demonstrate that it had delivered an efficient, effective and cost-saving replacement for the previous appeals mechanisms. This was made more difficult because administrative reviews are split across three business areas, and I have recommended that the Home Office should consider appointing a senior responsible owner for the overall system of administrative reviews to ensure consistency and benefits realisation.
Read the inspection report on a re-inspection of the administrative review process, July 2017.
Published 13 July 2017