Press release
The Chief Inspector has published a report on entry clearance processing operations in Croydon and Istanbul
Report identified improvements needed on the quality assurance of decisions and in the quality of decision notices sent to applicants.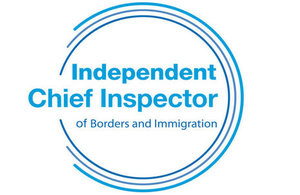 David Bolt, Independent Chief inspector of Borders and Immigration, said:
The Home Office receives around 3 million applications for clearance to enter the UK each year. UK Visas and Immigration (UKVI) directorate is responsible for deciding whether to grant or refuse entry. At the time of this inspection, UKVI operated 16 decision making centres or 'hubs', each of which processed applications received from a list of 'spoke' countries.

This inspection looked in detail at the work of two of these decision-making 'hubs', Croydon and Istanbul, focusing on applications for settlement in the UK and applications to enter as a family visitor.

UKVI's 'hub' and spoke' operating model is intended to produce improved quality and consistency of decision making, improved efficiency and productivity, and greater resilience and flexibility. I examined UKVI's delivery in each of these areas, as well as its performance in terms of customer service.

I found that the single most important improvement that the Home Office needed to make was in the quality assurance of decisions and of decision notices sent to applicants.

UKVI's mission statement included 'world class customer service'. To achieve this it needs to ensure that decision making centres have sufficient entry clearance managers, with the required experience and skills, not just to identify and correct errors but also to provide decision makers with regular, constructive feedback, so that the quality of initial decisions is continuously improving.
Read the inspection on entry clearance processing operations in Croydon and Istanbul.
Published 13 July 2017