The Chief Inspector has published a report on Border Force operations at Gatwick Airport (South Terminal)
Chief inspector's recommendations focused on ensuring that Border Force's resourcing plans were adequate to meet pressures.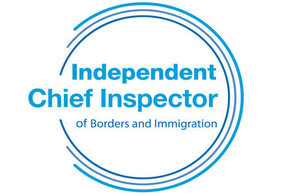 David Bolt, Independent Chief Inspector of Borders and Immigration, said:
Border Force is responsible for securing the UK border via immigration and customs controls of people and goods entering and leaving the UK. Gatwick Airport is the UK's second largest airport. Its two international terminals handled approximately 40 million passenger movements in 2016. As at mid-2016, Border Force had a permanent headcount of 550 staff at Gatwick Airport, supported by mobile officers deployed at Gatwick when required, plus a contingent of seasonal workers it could call upon to cover increased passenger numbers during busier periods.

I found that Border Force was performing well against the national Service Level Agreement (SLA) for managing passenger queues at the immigration controls and, in the vast majority of cases, arriving passengers were being processed in compliance with the Border Force Operating Mandate, which is designed to ensure that all of the appropriate checks are completed.

However, Border Force was overly reliant on mobile and seasonal staff to maintain this level of performance. Overall, its operations at Gatwick appeared to be under considerable strain, and some groups of staff feeling undervalued. This was particularly true of those involved in customs work, although customs seizures in 2016 were higher than in the previous two years, which Border Force management ascribed to a major restructuring of its Detection Business Area.

Given the annual growth in passenger numbers at Gatwick, and the major investment programme that is underway, the pressures on Border Force resources are likely to increase. My recommendations have therefore focused on ensuring that Border Force's resourcing plans are adequate.

While all of my recommendations refer specifically to Gatwick Airport some may also apply more widely and I am looking to the Home Office to identify where this is the case and to take the necessary action.
Read the inspection report on Border Force operations at Gatwick, July 2017.
Published 12 July 2017