The Chief Inspector has published a report on a re-inspection of the complaints handling process
A re-inspection of the complaints handling process identified that 3 of the original 8 recommendations could be considered 'closed'.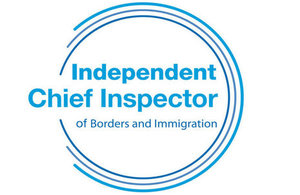 David Bolt, Independent Chief Inspector of Borders and Immigration, said:
How well a public body handles complaints about the service it provides, or about the conduct of its staff, is regarded as a key measure of its performance, and has a significant impact on public perceptions of its work.

Monitoring and making recommendations about the handling of complaints is a named function of the Independent Chief Inspector within the UK Borders Act 2007.

My re-inspection examined the Home Office's progress towards making the improvements it committed to make in its response to the March 2017 report. I also looked at how the Home Office learned lessons from complaints in order to drive improved performance.

Of the original 8 recommendations, I found that only 3 could be considered 'closed' for all the 3 immigration and borders directorates (UK Visas and Immigration, Immigration Enforcement and Border Force).

Complaint handling by the UK Visas and Immigration Central Correspondence Team, and by Immigration Enforcement's Detention Services Customer Service Unit, had improved. Both had made significant changes to their processes in line with my recommendations. Border Force, however, had a good deal more work to do to bring its complaint handling up to the required level of performance.

I have made no new recommendations, but I expect the Home Office to take the necessary actions to enable the original recommendations to be 'closed' as soon as possible, and I will return at an appropriate point to check that this has been done. In the meantime, I plan to include complaints handling, including lessons learned, as a standing item in future inspections wherever relevant.
Read the report on a re-inspection of the complaints handling process, July 2017.
Published 12 July 2017