World news story
New Chevening full scholarships for candidates from Albania
Chevening is pleased to announce a new partnership with the Strategy and Security Institute, starting in October 2013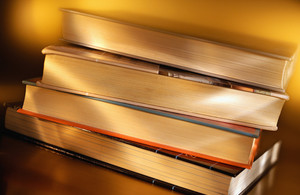 Chevening is pleased to announce a new partnership with the Strategy and Security Institute (SSI) at the University of Exeter to provide for up to 2 full scholarships for the new MA Applied Security Strategy (MStrat) course, starting in October 2013. The Strategy and Security Institute is an interdisciplinary research centre established by the University of Exeter to directly address the strategic deficit of a world beset by instability and insecurity. Building on a critical mass of expertise within the University and a cohort of strategic partners from other organisations, the Institute carries out research, consultancy and teaching in the field of global security and strategy, particularly relating to how individuals and organisations of all kinds deal with conflict, unrest, and crisis under intense pressure.
SSI's MA Applied Security Strategy will be taught from October 2013 to meet the needs of current and future strategic practitioners and anyone who wishes to understand strategy in action. This interdisciplinary programme is designed to develop confident, critical thinkers with the potential to lead on the development and execution of policy and strategy in an uncertain, culturally-diverse and resource-constrained world. The programme, which takes a sharp, highly-relevant and practitioner-targeted focus, employs simulations and fieldtrips alongside lectures, seminars and conferences with leading academics and practitioners to create and train experts in the fusion of strategic communications and intelligence to craft policy and strategy in the contemporary security arena. More information about the course and the SSI on the University of Exeter website.
How to apply
Candidates from the following countries are eligible to apply:
• Algeria • Egypt • Iran • Iraq • Jordan • Lebanon • Libya • Morocco • Syria • Palestinian Occupied Territories • Tunisia • Yemen • Albania • Bosnia • Macedonia • Montenegro • Serbia
Applications must be submitted using the on-line application system e-Chevening on chevening.org by no later than midnight UK time on Wednesday 26 June. Your application must include an essay not exceeding 500 words on the subject "What is strategy and why should it be studied". You must write your essay in the section marked "Research Proposal" in the on-line application form.
Published 10 June 2013