World news story
The British Embassy Montevideo is preparing for Expo Prado 2016
One of the highlights of this year will be the focus on agricultural technology with a series of lectures by British and Uruguayan experts.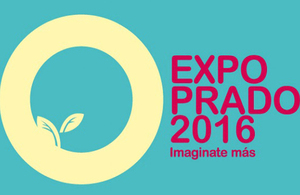 The British Embassy will be present, for the third consecutive year, at Expo Prado with a Great Pavilion focused on business, education, culture, tourism, gastronomy and entertainment.
British brands such as JCB Machinery, Polo Club clothing, FCR-DAS who specialise in quality management certification, fire extinguishers from Noblex, Brompton and other bicycles courtesy of Muvin will all be taking part. There will be a pub run by Craft Beer Bar and a Tea House offering typical british five o'clock tea.
One of the highlights of this year will be the focus on agricultural technology. A series of lectures by British and Uruguayan experts about technology and innovation in the field will take place from 14-16 September. Among the speakers are:
• Dr. Elizabeth Warham FSB (Agri-Tech in the United Kingdom)
• Dr. Richard Green, Precision agriculture and robotics, Harper Adams University
• Professor Malcolm Mitchell, Precision targeting animal production, Scotland Rural College (SRUC)
• Victoria Alonsoperez, Chipsafer and innovative technologies in the agricultural sector, Chipsafer, IEETech
• Ian Dodd, Innovative approaches to water and agriculture, Lancaster University
There will also be stands of British institutions promoting tourism and culture, such as Visit Britain and British Council, which will be organising reading sessions for children and competitions, among other things. In the field of education, EF will promote their exchange trips to the United Kingdom and the teaching of English.
In addition, the Embassy will have an information stand on the British government's Chevening scholarships scheme, offered in conjunction with the ANII, for Masters degrees in any area and at any University in the United Kingdom with all expenses paid. On 17 September Harper Adams University will hold an information session regarding their courses, particularly those in agriculture.
The Falkland Islands will again be present with a business delegation composed of members of the Chamber of Commerce and the Rural Business Association, focused on promoting trade.
There is still time for British companies or companies that have links with the United Kingdom to contact the Embassy if they are interested in participating in the Pavilion.
Published 8 August 2016