News story
The AAIB is sending a team of inspectors to Colombia
The AAIB is sending a team to Colombia to assist Aeronautica Civil with their investigation of the aircraft accident at Medellín.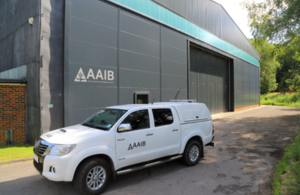 At 0521 hrs UTC this morning, the Aircraft Accident Investigation unit of the Colombia Civil Aviation Authority notified the UK Air Accidents Investigation Branch (AAIB) of an accident to an Avro RJ85 aircraft, registration CP2933 (Bolivia), that crashed approximately 13 nautical miles south of Jose María Cordova International Airport, Medellín, Colombia, on a flight from Viru Viru International Airport in Santa Cruz de la Sierra, Bolivia.
The Colombian Accident Investigation Authority has requested the assistance of the UK AAIB and BAE Systems (the aircraft manufacturer).
In accordance with ICAO Annex 13 protocols, the AAIB is deploying a team of three accident investigators specialising in operations, engineering and flight data recorders to the accident site. They will be assisted by representatives from the UK manufacturer. The AAIB team is expected to arrive in Medellín tomorrow.
Published 29 November 2016
Last updated 29 November 2016
+ show all updates
Investigation update
First published.