News story
Ten stowaways found hiding in tyre lorry
Ten stowaways were found trying to smuggle themselves into the UK in a lorry load of tyres heading for Basildon, Essex.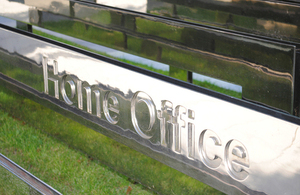 The men, who were from a variety of countries, were sniffed out at Calais ferry port by the UK Border Agency body detection dog, 'Buddy'.  
Border officers removed the would-be illegal immigrants from the lorry and handed them over to French authorities.
The Polish-registered company and the driver now each face a civil penalty of up to £2,000 per stowaway if they are found not to have taken adequate steps to secure the load.
Illegal immigrants stopped before they reach the country
UK Border Agency Regional Director Carole Upshall said,  'This is exactly the reason why we base so many of our staff in France - to stop illegal immigrants before they can reach the UK.'
Buddy, a 3-year-old collie cross, is one of more than 100 sniffer dogs who help protect the border and enforce the law.
Along with dogs, border officers use heartbeat detectors and carbon dioxide probes to find people hiding in vehicles.
Published 3 August 2010