World news story
Temporary disruption to visa services in Brunei
UK Visas and Immigration is currently experiencing IT difficulties which will have a temporary impact on our service in Brunei.
This news article was withdrawn on
Our visa services are now fully operational.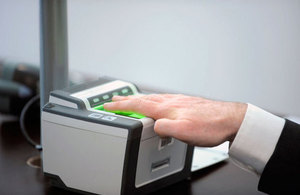 During this period, applicants that are required to submit biometrics are unable to apply for a UK visa until further notice.
Please note that applicants applying under Exempt categories (diplomats, armed forces training, right of abode) may still continue to apply during this time.
We are focused on remaining within our service standards. Customers should monitor our web page for any updates on our service. We apologise for the inconvenience.
You may send an email to BASEBVisaEnquiries@fco.gov.uk if you require urgent assistance.
Published 26 March 2014