News story
Tell us your views on crime maps
We've teamed up with Up My Street website to see how people are using local crime information.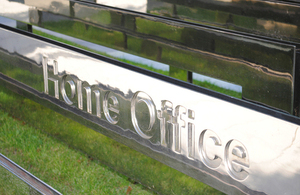 Up My Street is running an online poll to find out about the public's experience of using online crime information, either through crime maps at Police.uk or via the website's own crime information.
Police.uk was launched by the government in January and allows users to access street-level data crime and antisocial behaviour data.
Crime map trailblazers
The Home Office has since been working with a number of trailblazer police forces which are piloting creative ways to make use of street-level crime information.
This includes Surrey Police's free mobile app - 'Surrey Beat Police' - which shows residents the crimes that have happened on their streets in a convenient format.
It also gives live updates on where and how their local neighbourhood police teams are taking action.
You can download the app free from I Tunes.
Police.uk update
Over the coming months the government will also be showcasing how other trailblazing forces are making information available in new and innovative ways.
This includes more frequently updated and detailed crime data, and the further development of a case tracking system to allow victims to monitor the progress of their case online.
By May next year, the public will be able to use the website, not only to see information about crime and antisocial behaviour, but also what happens after an incident occurs.
These plans were highlighted in a letter on transparency and open data from the Prime Minister in July 2011.
Published 24 August 2011