Press release
Telephony in DWP and HMRC: an update
Paul Gray commenting on the new report said: "Efficient and low-cost telephony is still a vital need for many customers".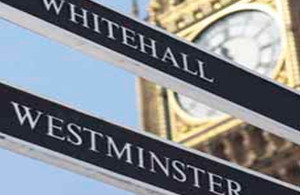 The Social Security Advisory Committee today published its report Telephony in DWP and HMRC: an update. This report was inspired by the challenge set for us – in the 2015 triennial review of SSAC – to review the impact of our reports produced as part of the committee's independent work programme. This report therefore considers the progress made by DWP and HMRC following earlier SSAC reports (in 2007 and 2009) on the costs and practices relating to telephony in both departments.
Announcing the publication of this report, Paul Gray (the committee's Chair) commented:
During the period since our earlier reports there have been major developments in the customer channel strategy for both departments as they seek to move increasingly towards a "digital by default" environment. But efficient and low-cost telephony is still a vital need for many customers, especially the more vulnerable, and is likely to be for some time to come, even if on a declining scale.

Equally, the fundamental changes to the welfare reform agenda the departments are delivering in this decade and beyond highlight still further the critical importance of customers having ease of contact to report changes of circumstance and other important information to update their award position.
The report acknowledges that both DWP and HMRC are preparing for a digital future which will fundamentally change the way they interact with customers through the increased availability of support available via web-chat, journals, texting, smart phones and so on.
But we conclude that, for the time being at least, telephony continues to be an important medium for communication between claimants and government departments and that, while some progress to address concerns raised in our 2009 report have been made, some important issues remain on which we would like the departments to reflect further.
Read the committee's earlier reports on telephony:
About SSAC
SSAC is an independent advisory body of the Department for Work and Pensions. The committee's role is to give advice on social security issues; scrutinise and report on social security regulations (including tax credits) and to consider and advise on any matters referred to it by the Secretary of State for Work and Pensions or the Northern Ireland Department for Communities.
The committee's Chair is Paul Gray. Its membership comprises: John Andrews, Rachael Badger, Adele Baumgardt, John Ditch, Colin Godbold, Chris Goulden, Jim McCormick, Gráinne McKeever, Matthew Oakley, Seyi Obakin and Judith Paterson.
Social Security Advisory Committee
5th Floor Caxton House
Tothill Street
London
SW1H 9NA
Published 21 July 2016