News story
Technical guidance for the 2012/13 Operating Framework
Technical guidance published today lists all the indicators against which the NHS will be accountable nationally during 2012/13.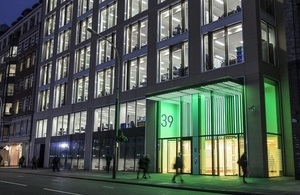 It provides a detailed definition of each indicator, including how the indicator is measured, monitored, any planning requirements and how performance will be judged.
Indicators for 2012/13 include:
preventing people from dying prematurely of cancer
enhancing quality of life for people with long term conditions
helping people to recover from episodes of ill health or following injury
ensuring that people have a positive experience of care
treating and caring for people in a safe environment and protect them from avoidable harm
percentage of people quitting smoking and receiving health checks.
The technical guidance for the 2012/13 Operating Framework supports the Operating Framework for the NHS in England 2012/13.
Published 22 December 2011