News story
Technical consultation on trade secrets
The government is seeking views on draft regulations relating to the Trade Secrets Directive.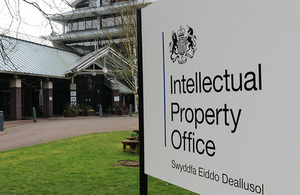 A technical consultation on the Trade Secrets Directive has launched. We are seeking views on the draft Regulations which will bring the Directive into UK law.
A trade secret is a form of confidential business information that can give a business a competitive edge in the market. The government believes it is important businesses are able to protect their trade secrets. This is because they can be of great commercial value.
The EU Trade Secrets Directive was adopted on 8 June 2016 and came into force on 5 July 2016. It sets out minimum standards for measures, procedures and remedies that should be available in the unlawful acquisition, use or disclosure of trade secrets. It includes a definition of a trade secret and provisions for protecting confidential information during legal proceedings.
The UK has a strong and well established legal framework that allows for the effective enforcement of trade secrets. As a result, a number of provisions in the Directive already exist in UK law. The changes proposed relate primarily to procedural matters in the courts. They are intended to provide clarity, transparency and consistency across the UK's various jurisdictions.
Responses should be sent to enforcement@ipo.gov.uk by 16 March.
Published 19 February 2018