News story
Team Sky innovation head, Simon Jones, to speak at Innovate 2016
Team Sky's Head of Innovation, Simon Jones, is among the speakers at Innovate 2016 discussing the power of innovation to improve daily life.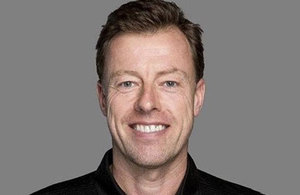 Great innovation not only results in economic success but changes lives for the better. This is one of the thought-provoking topics on the agenda at next week's Innovate 2016, the UK's leading innovation conference.
Simon Jones, Head of Innovation at Team Sky, will share his thoughts on the power of innovation to improve daily life.
Paul Clarke, Chief Technology Officer at Ocado, and Richard Browning, Trader at BP, will join Simon on stage to debate this topic. The session aims to inspire entrepreneurs to think differently, keep an open mind and create a business that really has an impact.
This is just one of the sessions in a packed programme of speakers, workshops and networking sessions. Other speakers include Wayne Hemingway, House of Hemingway; science writer and broadcaster, Vivienne Parry; Hazel Moore, chairperson at FirstCapital; and Tom Thackray, Director of Innovation at the CBI.
How could your business benefit from attending Innovate 2016?
Phil Smith, CEO Cisco UK at Innovate 2015 - what do businesses attending get out of it
Phil Smith, CEO Cisco UK, describes what businesses can expect to get out of attending Innovate.
About Innovate 2016
Innovate 2016 takes place next week, from 2 to 3 November at the Manchester Central Convention Complex. Businesses can find out about the range of research expertise and government support available. They can connect with global corporates and find export opportunities and investors. There are also opportunities for informal and formal networking.
On both days we will also be running 'How to…' workshops. These will give businesses practical advice on:
scaling up
navigating R&D tax and investment schemes
going global
Innovate UK and the Department for International Trade will host the event.
Highlights of Innovate 2015
Published 26 October 2016