World news story
TCI criminal and civil case update
From:

Part of:

Published:

31 May 2013
This was published under the 2010 to 2015 Conservative and Liberal Democrat coalition government
Issued jointly by the Turks and Caicos Attorney General, Director of Public Prosecutions and the Special Investigation and Prosecution Team.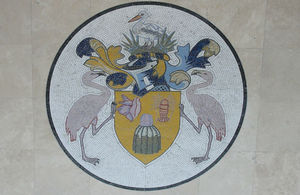 Update on the Turks and Caicos Islands' (TCI) criminal and civil proceedings against Richard Padgett.
Criminal proceedings
Richard Padgett pleaded guilty today, Friday, 31 May 2013, to: bribery between 1st August 2003 and 31st August 2009; between 1st January 2008 and 31st August 2009 conspiracy to pervert the course of public justice by agreeing to present false or forged documents to the Commission of Inquiry.
At the Plea and Directions Hearing on 15th April 2013, Mr Justice Harrison agreed that Mr Padgett should be allowed to enter his pleas at the first reasonable opportunity. His case was adjourned to 31st May, this being the next most convenient date for the Judge to return to the TCI.
Mr Padgett is currently suffering from ill health and in the opinion of his doctor is not fit to travel to the TCI, it was therefore agreed by the court that his pleas be entered from England, by a video link to the Supreme Court.
Mr Padgett and the Crown were represented in both jurisdictions by Counsel.
After his pleas of guilty were entered the case was adjourned for mention as to the appropriate date of sentence to 16th September.
Mr Padgett , who has been on bail throughout the proceedings remains on bail.
Civil proceedings
TCI Government announces today that it has settled all civil claims and proceedings against Richard Padgett and his companies. That includes civil claims arising from the Third Turtle Development referred to in the Report of the Commission of Inquiry, and a separate civil claim arising in relation to Crown Land on East Caicos acquired by a company controlled by Richard Padgett.
Under the settlement, Mr Padgett has transferred to TCIG land which has been valued at approximately US$7m, and has made a cash contribution of $75,000 to the costs of investigating the claims. The land transferred to TCIG includes about 540 acres of former Crown Land on East Caicos (although some of this land is charged to a bank for about US$1.5m), and two parcels at North West Point and Richmond Commons on Providenciales totalling about 10 acres.
This takes total land recoveries made by the Civil Recovery Team to 3,058 acres, in addition to $19.6 million of cash paid or to be paid to the Government.
Attorney General, Huw Shepheard commented: "We are pleased that these disputes have now been settled with the transfer to TCIG of a substantial amount of further land of significant value. This settlement brings to a successful conclusion the civil claims brought in relation to the major developments referred to in the Report of the Commission of Inquiry. As reported other claims and investigations continue to be progressed by the Edwards Wildman Civil Recovery Team".