News story
Taser company licence will not be renewed
Enquiries following Raoul Moat operation have shown Taser supplier Pro-Tect provided weapons to the police in breach of its licence.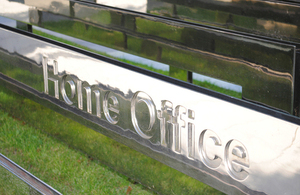 Northamptonshire Police enquiries also revealed the company breached rules governing the safe transportation of devices and ammunition.
Breach of licence
A spokesperson for the Home Office said: 'Enquiries following the Raoul Moat operation revealed Pro-Tect breached its licence by supplying X12Tasers direct to police that were only available for supply to the Home Office Science and Development branch.
 
'The enquiries carried out by Northamptonshire Police also revealed the company breached rules governing the secure transport of the devices and ammunition.
'Faced with these breaches, the Home Secretary has decided to revoke Pro-Tect's licence to supply Tasers.
Letter to shadow Home Secretary
James Brokenshire, minister for crime prevention, has written to the shadow Home Secretary and the head of the Home Affairs Select Committee to inform them of the decision.
In his letter, which you can read here, he confirmed that the Home Office is working with the Association of Chief Police Officers to make sure police forces have adequate Taser stocks while a new UK supplier is found.
Published 28 September 2010